We can look forward and fight for a better, safer Buffalo and Western New York. We can also pause, reflect, and honor those we've lost from our community to traffic violence, and support those in recovery from it, too.
We're asking a lot of you lately. Call the governor, call your local representatives. Come to this vigil. Come to the next vigil. Come to SkyRide. Come to this fundraiser. Come to the next fundraiser.
It's overwhelming amidst all else that's happening in our city and country, but we can persist.
This Saturday at 11AM in South Buffalo (Abbott and Kenefick) please join us and the family of Ted Dionne to honor his life and memory. Last Thursday night, Ted had just finished building his own bike, and was killed by a drunk driver when he was out on its very first test ride. Ted's father, mother, and sister will be present. Please show up and stand in solidarity with them.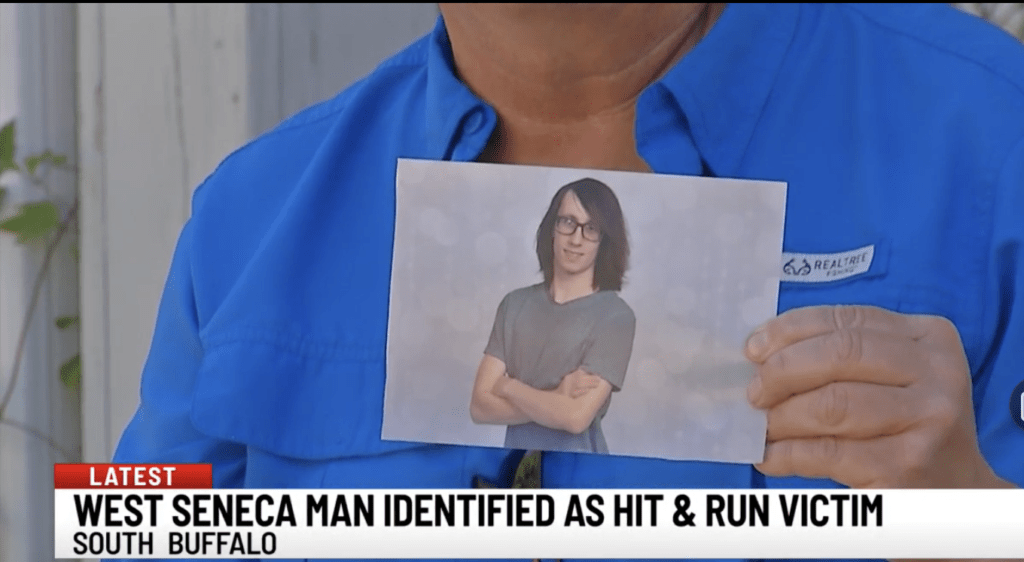 – – –
Next Sunday, July 24, we'll gather at Jack Rabbit on Elmwood to raise funds for the recovery of Candice Browning. She was one of the three women riding separately along South Park on June 17 when a driver struck all three of them ata high speed, killing Sara Rogers and putting Candice and another unidentified woman into the hospital. Candice's injuries were severe, with multiple setbacks and trips back into ICU. She's just been released this week to begin rehabilitation, but the journey will be a very long one. Join her friends, family, and our cycling community to raise funds to aid in that recovery until Candice is able to work and live comfortably again.