What's Solstice Soiree All About?
Thank you to our event sponsor!

The Solstice Soiree Party is Thursday December 7, 2023
6P-9P
It's at the ALL NEW West Side Bazaar at 1432 Niagara Street
Beyond handing out awards for 2023 Cyclist of the Year, Community Partner of the Year, Sustainable Commuter of the Year, Volunteer of the Year, and more accolades, it's a big party to celebrate everything our community and team have done to advance safe streets, accessibility, education, and bike repair and donation throughout the year!
Enjoy food from the Bazaar's global restaurants! Drinks, music and mingling – all included in your $50 ticket.
Get your tickets today!
Tickets to our fundraiser are $50 and include food and drink. Thank you for supporting GObike's advocacy, education, bicycle repair, and design work in our city and region!
VOTE FOR CYCLIST OF THE YEAR
The finalists are here! Receiving the most nominations, in alphabetical order, are:
Shanne Liszewski
Denise Saia
Tom Sickler
(Each of their bios are available below)
People's Choice Cyclist of the Year is presented by Knowles Solutions, a local accounting and financial management firm for businesses.
The Cyclist of the Year Finalists
SHANNE LISZEWSKI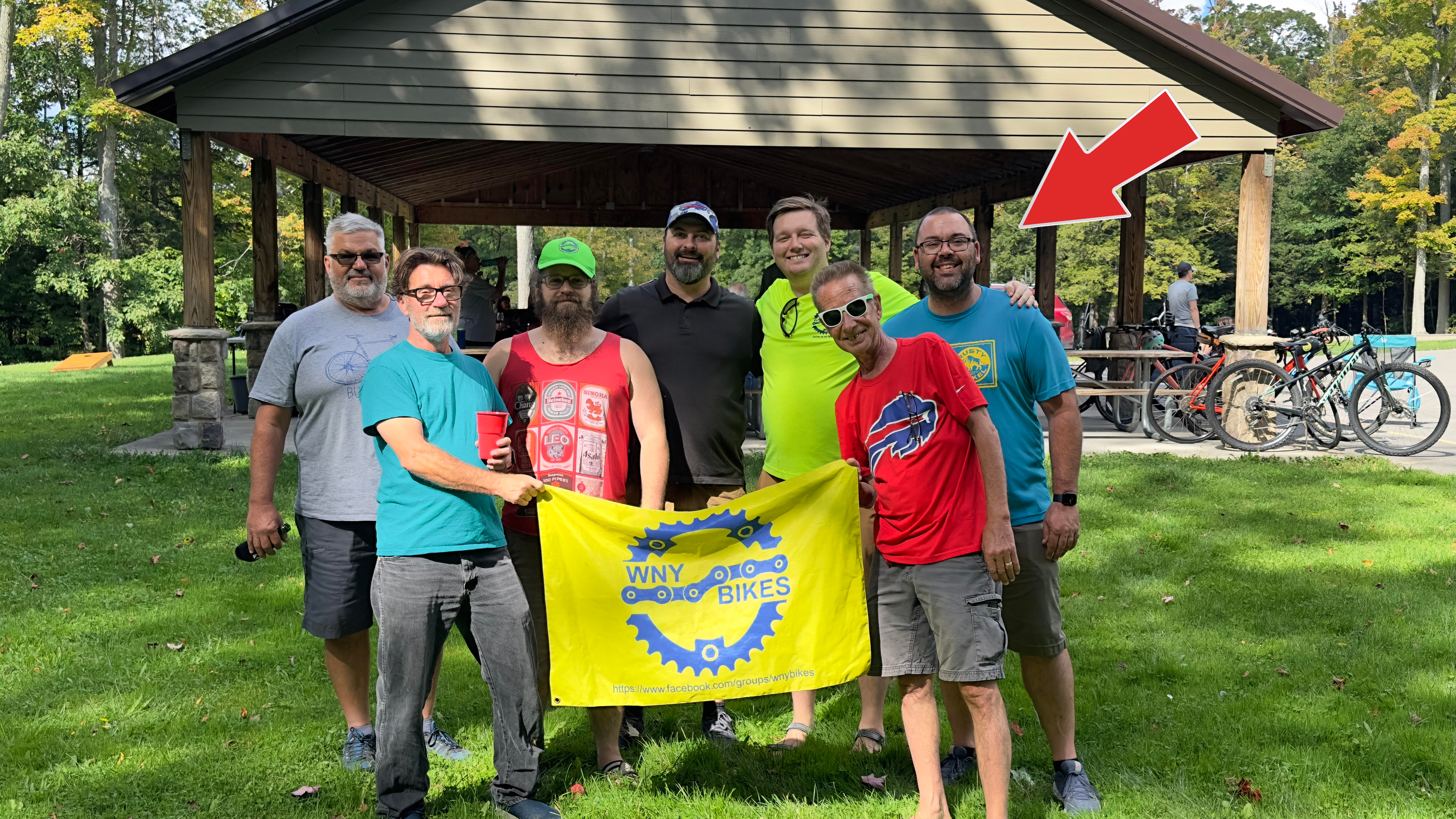 "I am Shanne, founder of WNYBikes in April 2022 to be able to give back more to amazing cycling community in the area and to expand what Chris Holmes and myself were building with West Seneca Bikes for the previous 2 years. Not only have I found my sense of community but the community has greatly helped me with my mental and physical health. I am a full time single father of 2 daughters ages 12 and 15 and also work full time as a IT engineer for a national bank. The cycling community has changed and bettered my life and I was to bring that same to all those around me that enjoy riding a bike and building relationships."
–
DENISE SAIA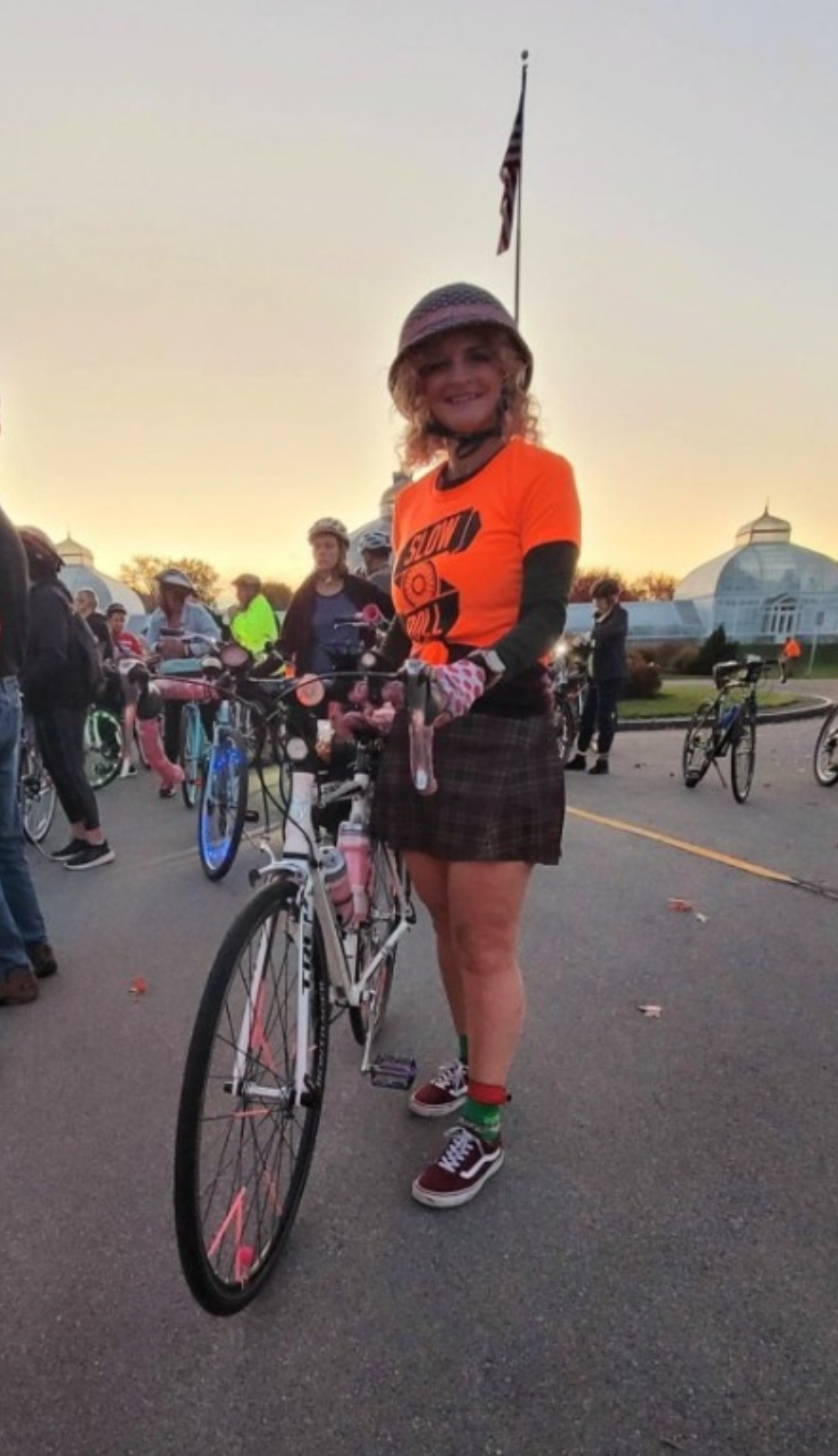 "Thanks so much I'm so excited being a finalist for this year's Cyclist of the year! I accept the nomination!
My love of biking has always been about my compassion for my community, my city. And truth be told wearing my colorful kit outfits. I love my work as a volunteer for Slow Roll, leading the Monday night rides with my partners Drew, Lydia, Lu, and Trixie. My Wednesday night rides with Campus, pick-up rides with slow spokes, and a great winter get out and anything else in between. I have 6 n+1 bikes, which allows me to try as many different landscapes and terrains. All to be a part of so many wonderful members of this biking community. Plus, I enjoy the baking of my special desserts for all to eat. My 11 back surgeries have slowed my speed down. I'm not as strong, but I only appreciate it more when I do ride because of them."
–
DR. TOM SICKLER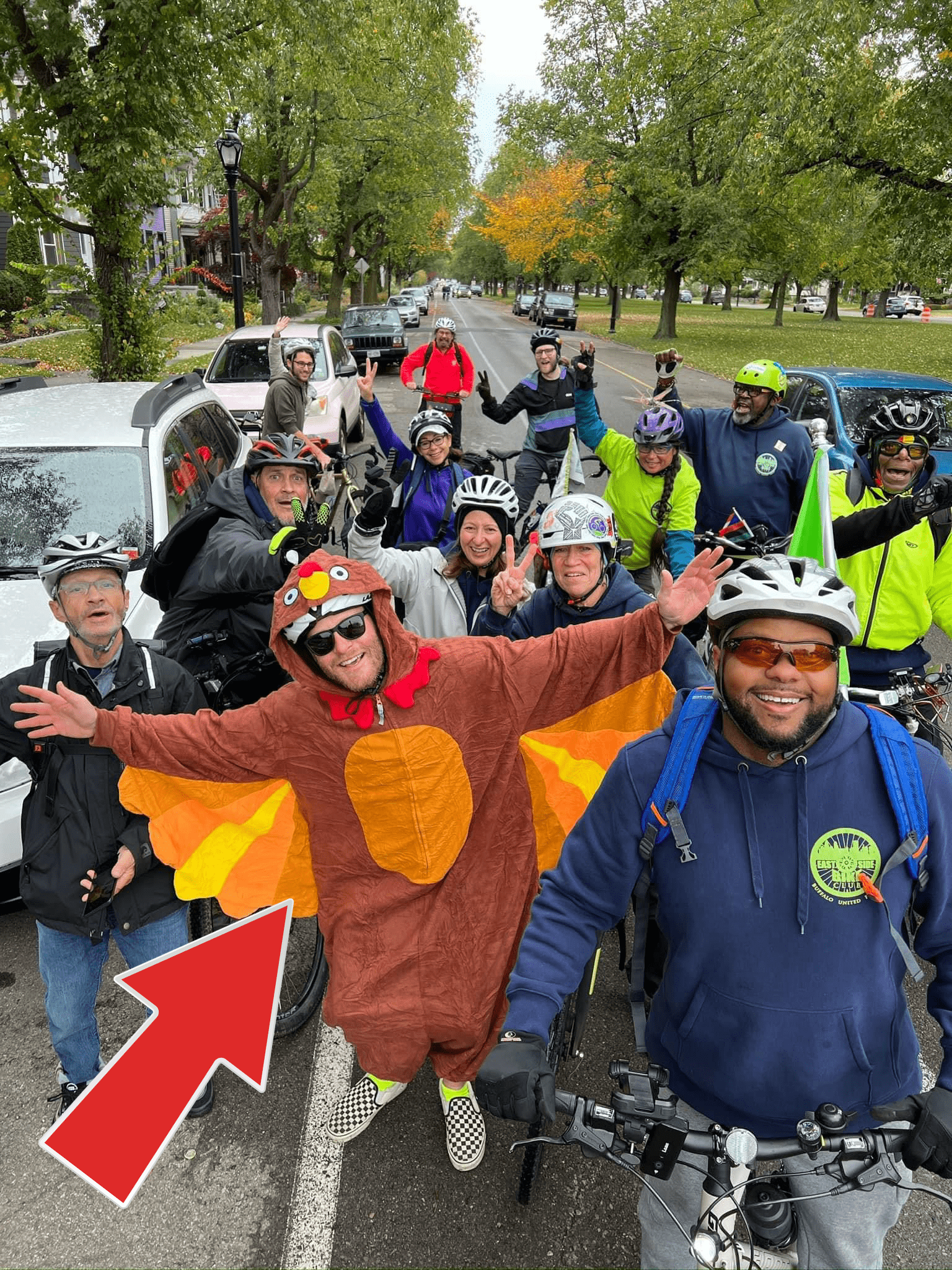 "I'm not always dressed as the turkey for Cranksgiving, but I am almost always riding! Living in the city's west side, you can't help but want to ride wherever you're going, or ride just to RIDE! I'm a Chiropractor and know the many physical benefits of exercising on my bike first-hand. My friends and I enjoy piling up miles doing loops around the city on weekend nights throughout the year. Lights and reflector jackets ON! Shout out to the Reflector Gang! We check out new spots, get new photos, see things you can't in a car. It's truly the best way to experience our city and have some fun. Keep riding all year, everyone!"
–
Here are some photos from 2022. We can't wait to see you! Please register early to help us plan for the evening.