Your presense and voice are critical to some major projects in the city.
Region Central! Virtually, Tuesday November 9, 6PM.
(Region Central is the area centrally located within the Buffalo-Niagara Region, comprising Delaware Park, Buffalo State College, Forest Lawn Cemetery, and numerous cultural institutions. Buffalo neighborhoods in this area include Black Rock, Delavan Grider, Elmwood Bidwell, Trinidad, Fillmore-Leroy, Grant-Amherst, Hamlin Park, Masten Park, Parkside, and Upper West Side.)
Please join GBNRTC for a virtual public meeting for Region Central on Tuesday, November 9, 2021, at 6:00 PM. The purpose of the meeting is to review our analysis of mobility data and steps to develop scenarios and alternatives that will shape the future of Region Central.
REGISTER HERE
View/Share on Facebook.

---
Imagine LaSalle! Virtually, Wednesday November 10, 5:30P
The project team will provide an update on the park transformation process and discuss next steps. Participants will also learn more about ways the community can continue to be involved in the park's future through the Ralph Wilson Park Conservancy.
Hear exciting updates about progress at Ralph C. Wilson, Jr. Centennial Park!
November 10, 2021, 5:30pm-6:30pm
Zoom: Register for the meeting to get the Zoom login information.
Facebook: Visit facebook.com/UBRegionalInstitute to watch the livestream.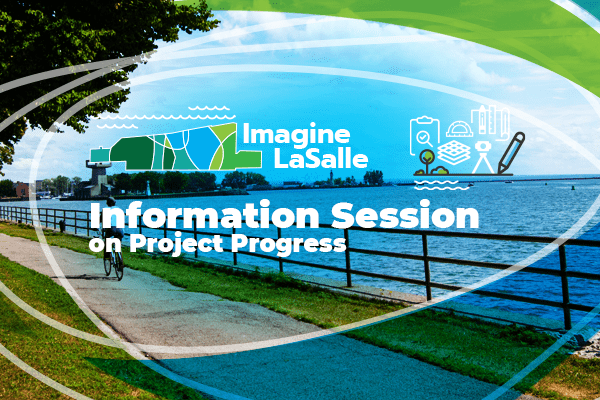 ---
River Rock! Wednesday November 10.
(Riverside, Black Rock biycle and pedestrian improvement projects)
"Focus group session on the River Rock Connections project! Our session will be held on Wednesday November 10th, from 6-7:30pm at Riverside Academy. Our team learned a great deal about perceived issues in the community at our first session, and we are eager to speak with you again about opportunities for improvement. This upcoming session will focus on the opportunities for increased connections to the waterfront, complete streets and neighborhood connectivity, and potential rails-and-trails. Please share the attached flyers with your networks and feel free to post on social media! We are so excited to see you there!"
– Hailey Whitney, General Planner, City of Buffalo