We've been aware of the effort to continue and complete the Peanut Line Trail through Amherst, and have promoted their rides in the past. Clarence pulled off their conversion of an old rail line, but Amherst did not, and lost their state grant to do so. Noel Dill, a leading advocate in getting the trail completed, spoke with us about the timeline of events, how the town of Amherst has been held back by a few loud voices, and what's up next, especially for Sunday 7/31's ride.
In the name of creating more trail space to give children and adults out walking and riding safe space away from cars, whose reckless driving is on a dramatic climb alongside crashes, injuries and deaths all over our region, we highly encourage you to join this ride! That's not to mention the benefits that come to the businesses near the trail (pedestrians and cyclists spend more than drivers at local establishments), the improved accessibility for those who cannot or choose not to drive, the health and connectivity of the surrounding communities, and the positive impact on the environment that more trails and greenways creates. Let's ride!
From organizer Noel Dill:
Peanut Roll XIII is set for Sunday July 31st. Meet at 1pm, ride at 1:30. Back by 4pm. Meetup is at The Rock Kitchen and Bar, 6261 Transit Road, E. Amherst 14051. Amherst Councilmember Jacqui Berger will greet Peanut Roll XIII riders at The Rock Kitchen & Bar prior to the 1:30 roll out.
Peanut Rolls are fun, slow-rolling group trail rides designed to show public support for the completion of the Amherst Peanut Line Trailway. We'll be riding roughly 5.5 miles (each way) over the predominantly graded, grassy trail along the right-of-way of the former Canandaigua-Niagara Falls Railway (aka the "peanut line"). We can ride almost the entire route as it exists today. There is one section that will require a detour onto adjacent roadways, and when we reach the Ellicott Creek Trailway we'll mass-up before the return ride.
The dry conditions have made the trail harden up and most types of bikes (save road bikes) can probably ride the trail in its current condition.
Full information can be found in our Facebook event here: https://www.facebook.com/events/564586421871733
Oddly, there's been opposition from folks threatening to boycott a local business for hosting bike riders.
More from Noel Dill:
Some background on the history and the reasons why it's so important for this trail to be built. Over twenty years ago, Clarence and Amherst were given a joint grant from New York State to build paved recreational trails along the Peanut Line. Clarence built theirs, and Amherst saw their effort delayed due to a small number of determined neighbors. Eventually New York State audited Amherst, discovered that they had never built the trail, and took the grant money back. Which brings us to where we are today.
We believe that it's not equitable for a small group of neighbors to maintain control over an asset that belongs to the entire Town, when a paved recreational trail would benefit all 125,000 Amherst residents.
What's more, the trail would be the completion of a largely off-road network that would reach from Akron through Amherst to the Ellicott Creek Trailway and ultimately the waterfront from Buffalo and the Tonawandas to Niagara Falls. This one trail makes all trails move valuable by finishing a network. It's so important that GBNRTC ranked it as one of their Top 15 Priority Greenway Trail Corridors in their Regional Bicycle Master Plan.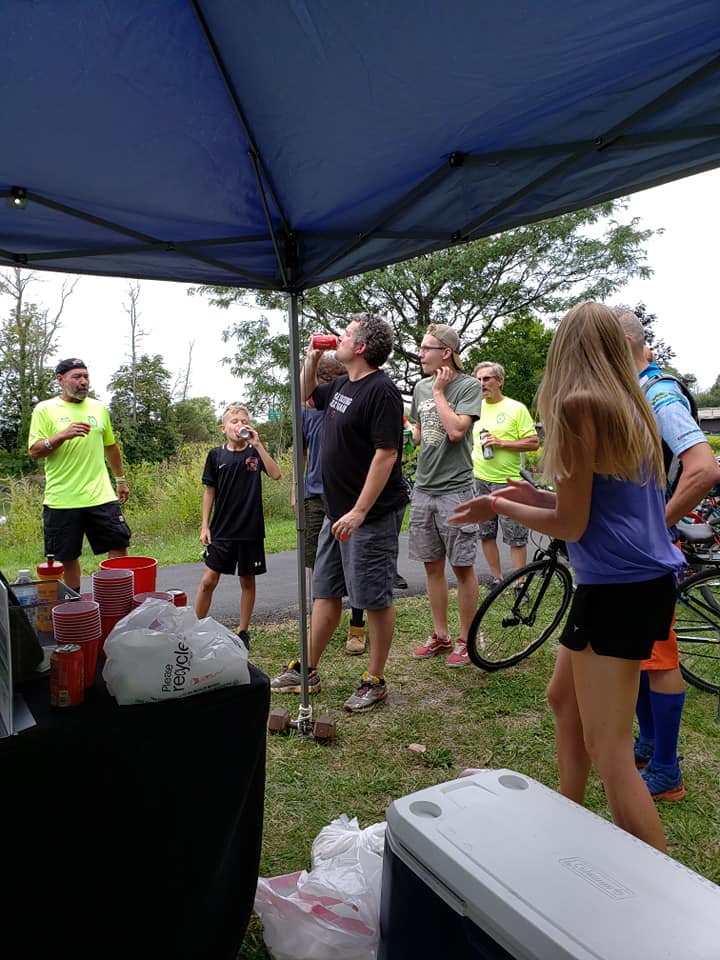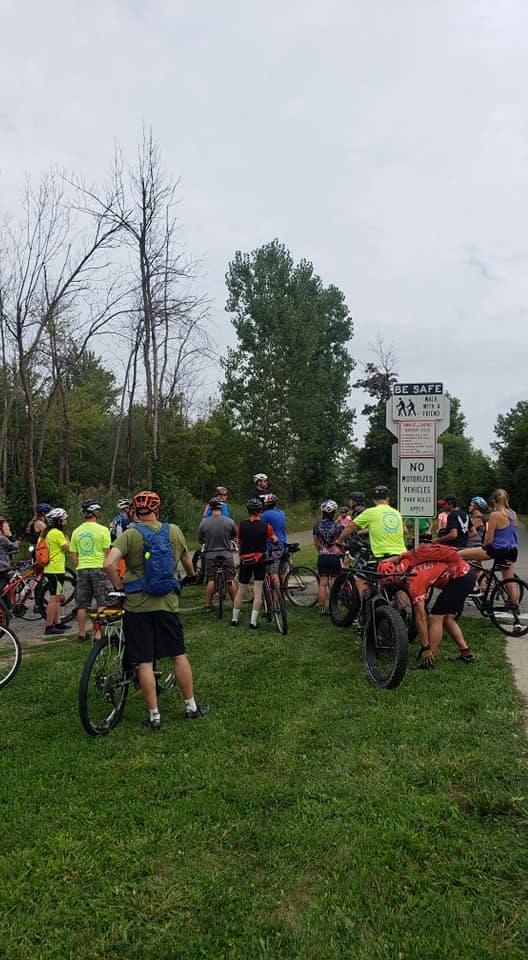 Someday soon, the Peanut Line will be completed as it was envisioned decades ago. But we cannot do it without the help and support of the riding community. You can show your support by riding with us on July 31st. The Town is paying attention and it only takes everyone to show up and be counted.
We are also asking for letters and emails supporting the trail to be sent to:
Councilmember Jacqueline Berger
jberger@amherst.ny.us
Amherst Municipal Building
5583 Main St, Williamsville, NY 14221
Finally, you can also show your support by supporting Small Businesses like The Rock Kitchen and Bar who has taken a public stand in support of the trail even at the risk of their business. We ask that you show them some love and dine out there when you can.