1,116lbs of food that will go directly into the bellies of those who need it most.
If you aren't familiar with Food Not Bombs in Buffalo, they are an organization run entirely on volunteers with no budget. They take food donated directly to them, and cook up some delicious recipes, then go out onto the street and serve it directly to anyone who is hungry. In volunteering with them in the past, I've been blown away by the flavor of the stews, the apple pies, and more. That kind of hot and healthy meal, along with a conversation goes a long way toward recognizing and restoring dignity in those that are served. Follow them on social and find your own ways to volunteer with FNB, you'll be glad you did.
Cranksgiving is a nationwide event that cycling organizations like GObike organize around the country from October – December, and often benefit organizations just like Food Not Bombs. After building an incredible foundation for the event over the last ten years, founders Stacy Sauvageau and her partner Adam Ianni were greeted with a warm round of applause this year as they took a step back to enjoy the day as participants for the first time. Over the years, the shenanigans at various checkpoints around the city have evolved, and the partnership with FNB has grown stronger, and people who do Cranksgiving once tend to come back every year for the ride, the giving, and the post party food, beer, and quirky trophies constructed by Adam. We salute them both for what they've built and are proud to keep the event going into the future.
121 riders. 1,116lbs of food.
This year, as the temperature crested 70 degrees in early November, cyclists arrived at Hostel Buffalo on Main Street in droves! People of all ages and cycling abilities arrived as individuals or under weird team names, some dressed in costumes, some just in jeans, but all with saddle bags, trailers, and backpacks ready to pack to the brim with food.
By 2:30P, most had returned to trade their donations for a beer while our team of volunteers weighed everything out.
Impossible without our volunteers, community support
Thank you so very much to our volunteers including Tom Sickler and Drew Brown working the Stone Bridge, Krista Heffernan, Jennifer Hoppe, and AJ Glin for weighing all that food as it arrived. To Flying Bison Brewery (Celebrating the recent retirement of its founder Tim Herzog!) for donating that entire keg of Oktoberfest. To JP and Ari at Hostel Buffalo for being incredible hosts. To Lori Benes with Food Not Bombs for cooking the chilis and cookies, and Cindy Wood on our team for the apple crisps. Thank you Lindsay DeDario for taking so many incredible candid shots during the post party!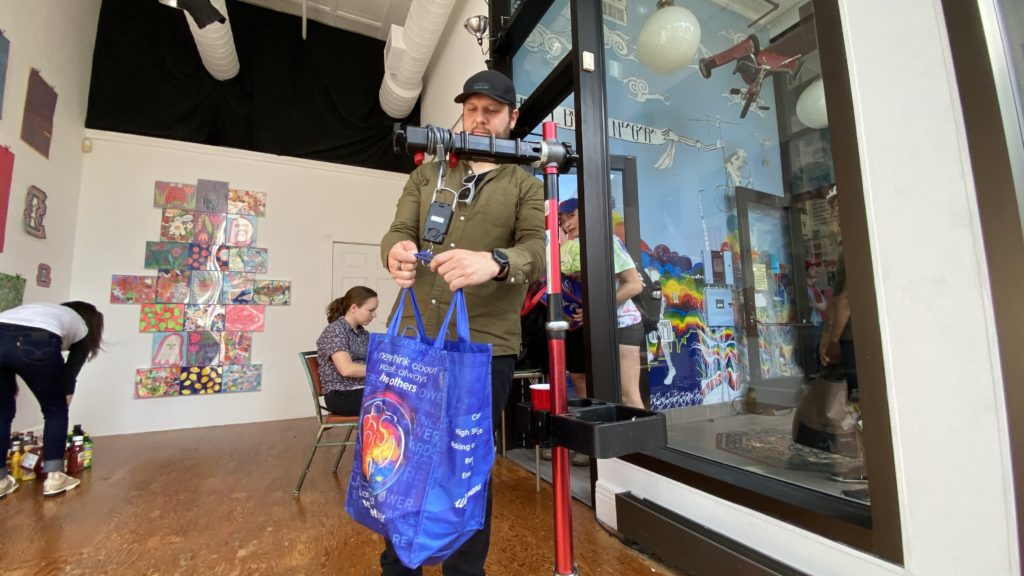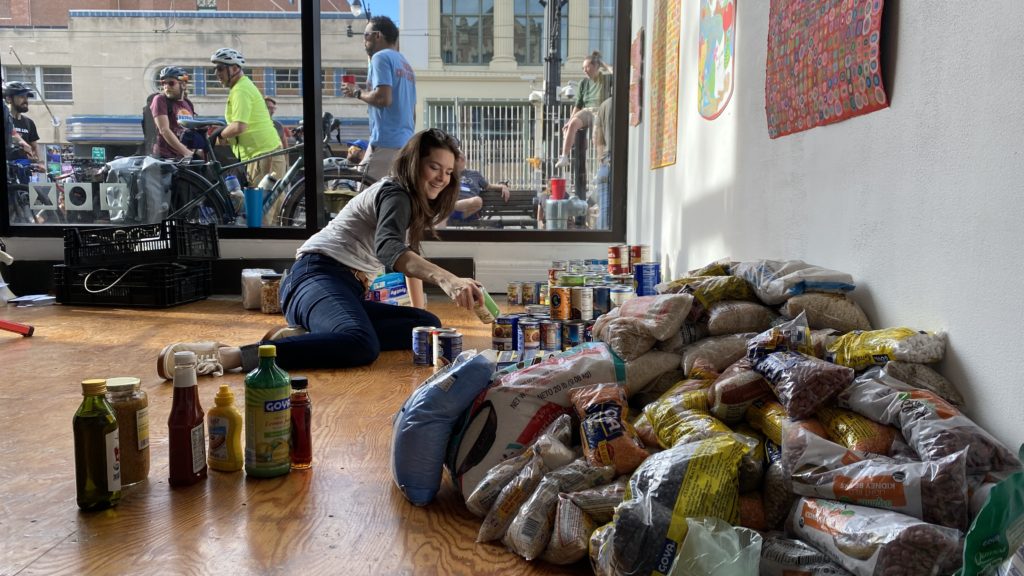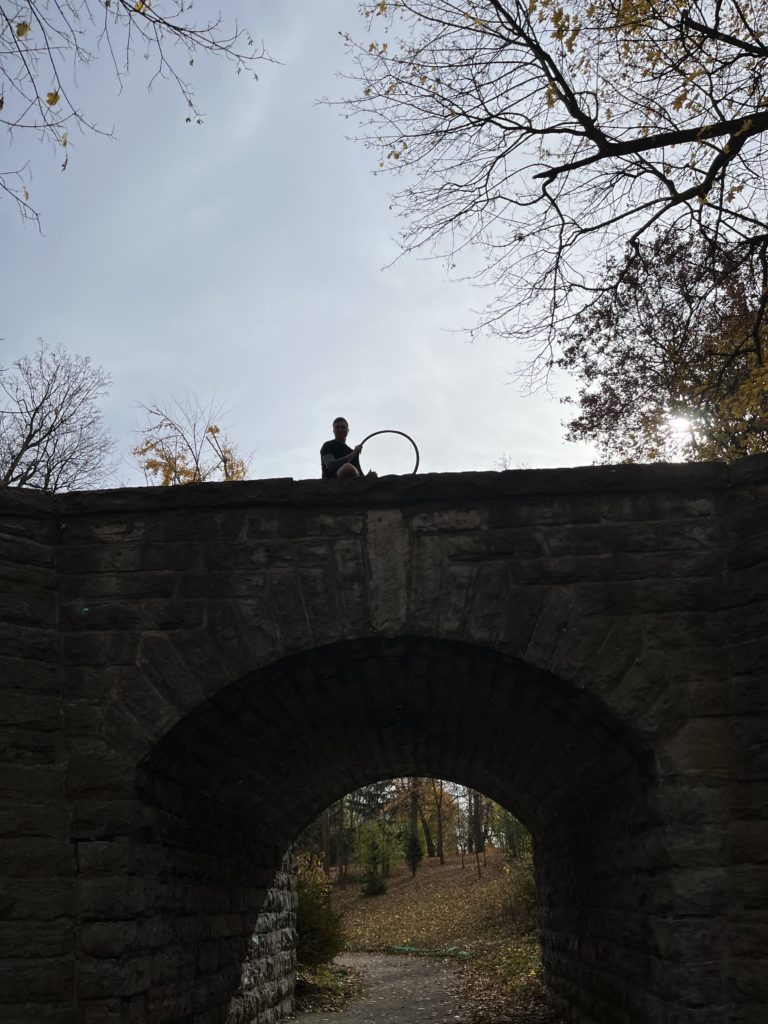 Finally, thanks to the organizations that responded IMMEDIATELY with generosity when we asked for some prizes for our winners, especially: Rick's Cycle Shop, Breadhive, Campus Wheelworks, Strong Hearts, Tom's Pro Bike, Kickstand Culture, and Bert's Bikes and Fitness.
OK OK here are the winners for the day, and the times and hauls to beat next year!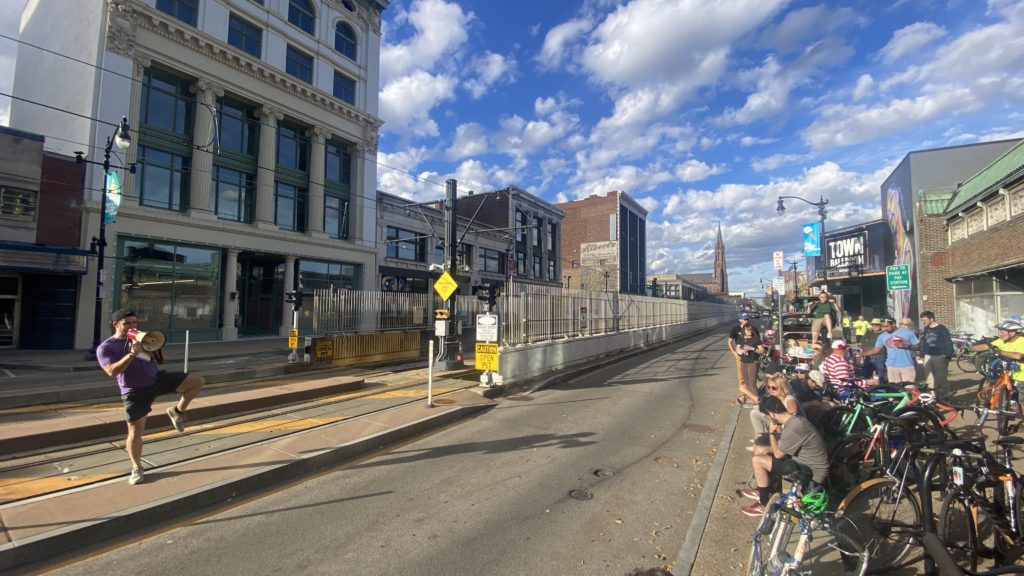 New this year was best costume:
Where's Waldo

New this year was best team name:
The Rise and Fall of Tony Danza (Not Tiny Dancer) (And this is not actually them photographed)

Fastest Group @ 1:47 (But subtracted 40 minutes by hitting 4 of our bonus sections and still only arriving 3 minutes after the first team crossed):
Bobotubeeolo

Most Massive Haul at 104lbs of food:
Team LME (Last Minute Entry)

Most Generous Group at $184 spent:
Team Transitarians

Fastest Individual at 2:08:
Elizabeth Greenwald (Also not photographed, but Beth your name is on the trophy!)

Bargain Shopper (Over 40lbs, at $0.40/lb):
Team Double Strokes

See all the photos on our Facebook album right here.