The City of Buffalo Department of Public Works has (finally) turned its attention to Bailey Ave, where we all have been lamenting the loss of precious life due to traffic violence for years now.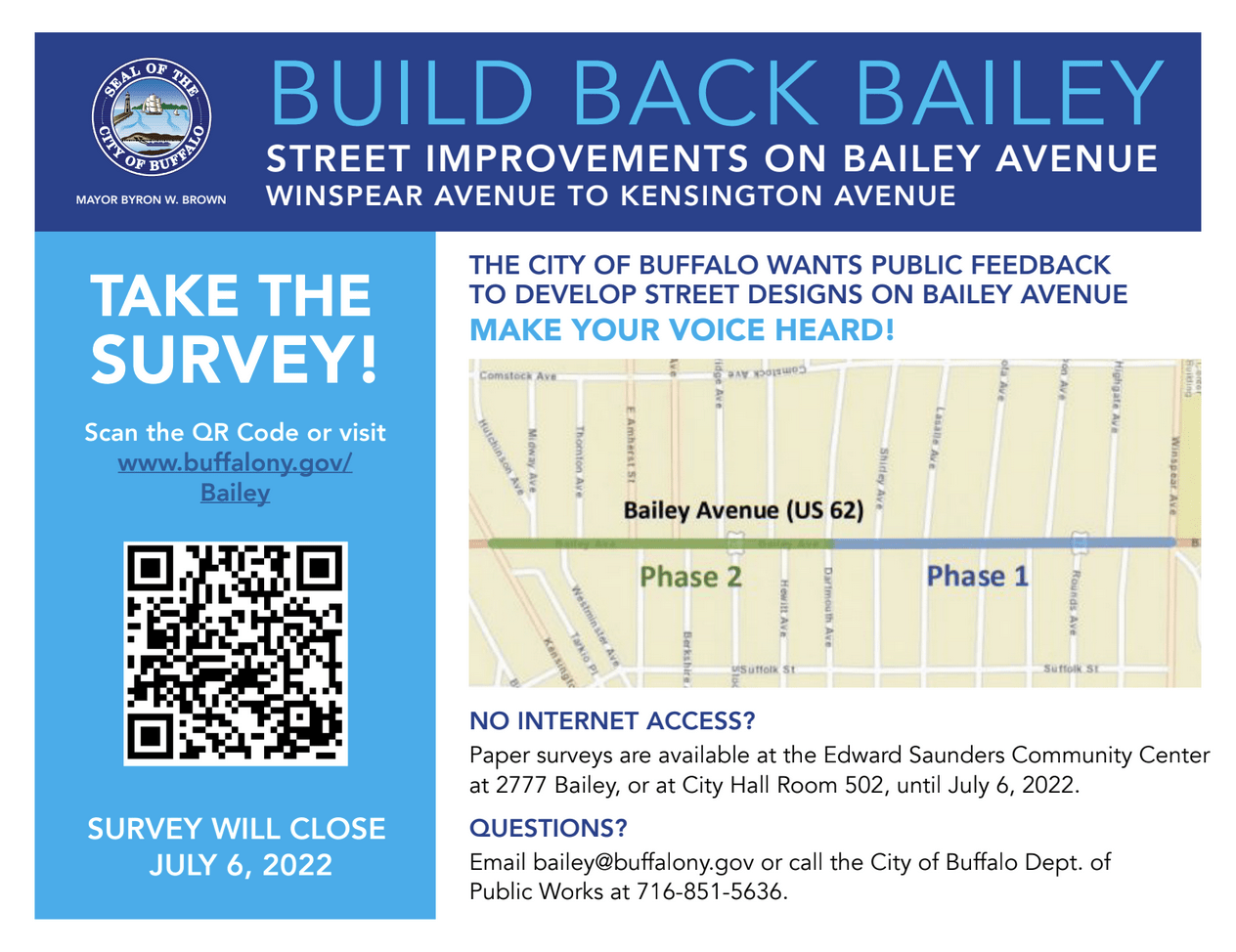 Just this past February, a hit-and-run driver got away with murdering 27-year-old Shauntia Dickinson with their speeding car as she crossed Bailey on foot.
In 2020, we participated in 'Wheels and Heels on Bailey' where protestors flooded the street and called for the city to turn its attention to the street now infamous for its high speeds, crashes, injuries and deaths. Two years later, a significant stretch of Bailey is up for community input before the city breaks ground on transformation (similar outreach programs have recently happened for 'Middle Main' and Jefferson).
Trees? Benches? Better sidewalks? Traffic Calming? Bike lanes? Bus priority lanes? If you're connected to Bailey because you live on or nearby, work on or nearby, or frequently use the street on foot, bike, transit or car, the city needs to hear from you.