Last January was a disaster. Not just the streets that remained clogged with snow for days after a storm, but the absolutely buried bus stops, the impassable sidewalks putting folks with strollers or in wheelchairs into the street with traffic.
Buffalo DPW has released its new snow removal plan for this  season but it looks like little has changed. There will be GPS utilized to create more efficiencies in plow operations. In other cities, the public can monitor this too and know when to expect a plow. In Buffalo, that's to be determined.
The Common Council will review DPW's plan at its Community Development Meeting on Wednesday November 9, at 1PM in its chambers. Please attend.
Here's a link to review the PDF prior so that you arrive fully informed.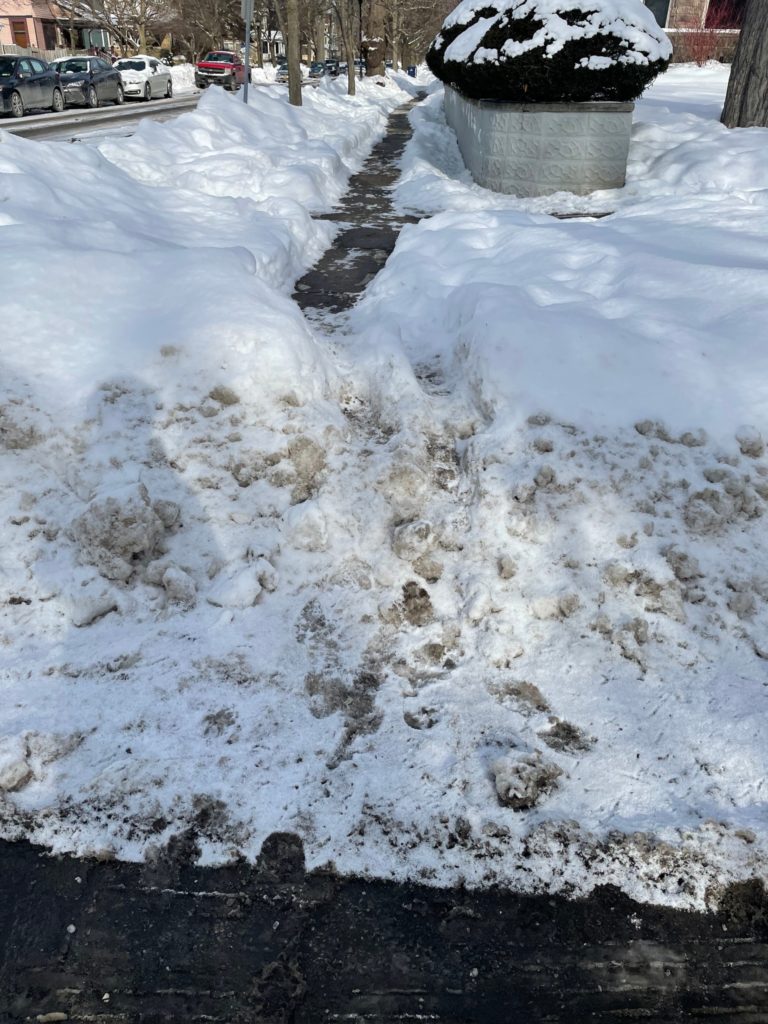 We have questions that we hope the Common Council members will press DPW on. For all of these questions, it's important to remember that roughly 1 in 4 households in Buffalo does not own a car. Of course we need to keep our streets and roads clear, but other amenities must be given prioritization too. We can't just tell a third of our city to stay home for days or weeks because they don't have a car.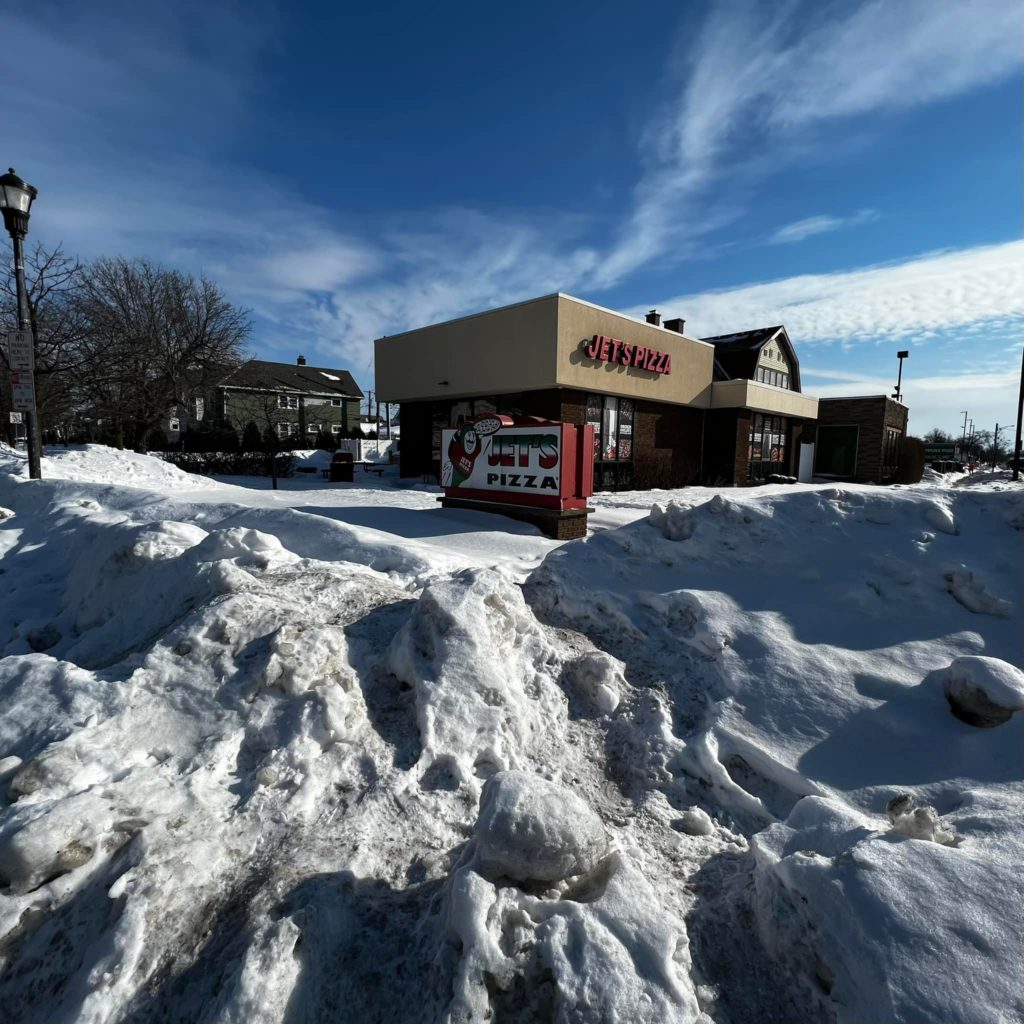 – What is DPW's plan for sidewalk snow removal when snow is pushing pedestrians out into the road with traffic?
– Since our city leans on property owners to clear their own sidewalks, what is the city's plan to improve maintenance of its own properties around the city? There are thousands of lots that are city property, so the city itself is responsible for clearing the snow from the sidewalks upon them.
– What is DPW's plan for removal of snow from bike lanes, especially Niagara Street cycle track? Will it take hundreds of 311 calls after each snow to make it happen again?
– What is DPW's plan for removal of snow from the hundreds of bus shelters around the city so that people aren't risking their lives in the road while walking to the bus?
With regard to property owners being responsible, it's difficult to suggest the city assess fines and fees upon homeowners who may already be struggling. Rochester and Syracuse know that and moved beyond such thinking and funded the snow removal themselves, prioritizing safety.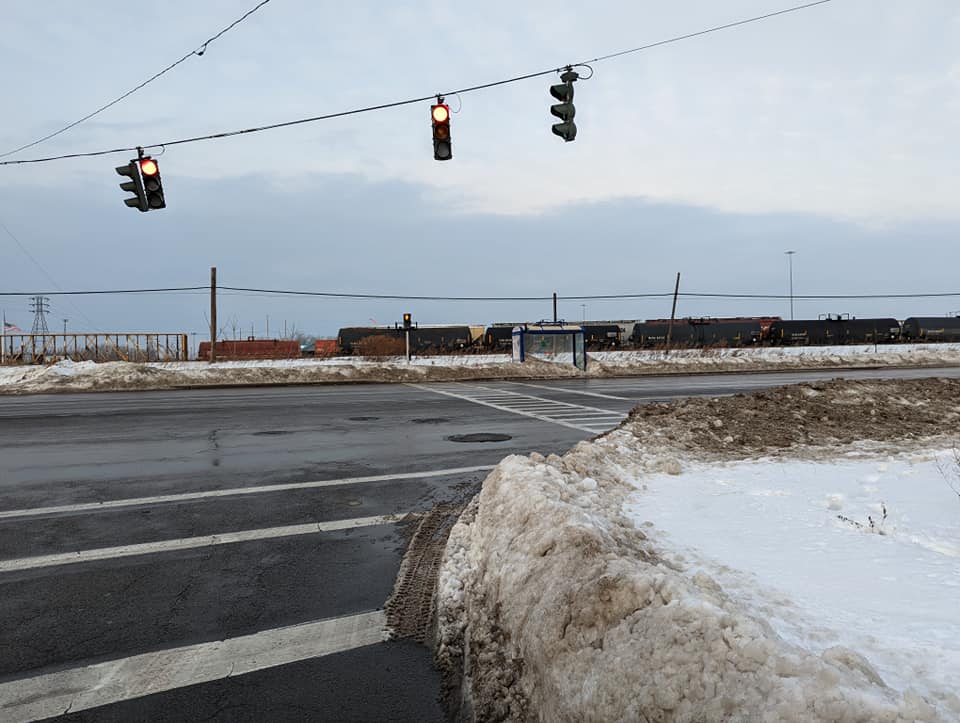 But when it comes to commercial property owners, the city still shies away from ticketing those owners. All the property that CSX rail owns throughout the city? Volunteers had to dig out the bus stops CSX was responsible for. Real estate developers plow and salt their parking lots dry, but leave their sidewalks covered in snow and ice with impunity.
The plan for this year's snow can't be to do nothing except monitor plows better. We're one of the snowiest cities in the country, infamous for it. Please attend on Wednesday and join the Buffalo Common Council in its effort do better than telling tax-paying citizens to get a car or stay home until spring.