Let's turn around 150 bikes in ONE DAY!
On Wednesday 11/29, we'll be at 98 Colvin from 9A-9P! Open Door – come by for 15 minutes or 2 hours, whatever works for you!
It's a party! We'll be wrenching like crazy, with a massive goal of turning around 150 kids bikes in a single day so that the WNY Holiday Partnership can get them under the tree for kids in need throughout our community.
Bikes often need new tires, tightened brakes, cleaned spokes, new seats and reflectors and pedals oh my!
We need your help! If you have time during the day or the evening, the door is open and we're ready to get you set up to show these bikes some love.
What if you want to support, but don't have the time? You can always SEND PIZZA. (Or beer!)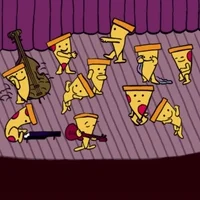 Stop by, say hello, join in on the fun! Have additional kids bikes to add to our inventory, we'll always take them!
Note: Our shop at 313 Broadway will be closed, along with its weekly Open Shop.