WBFO NPR December 7, 2020
AARP Summit looks at solving inequalities in underserved communities
Creating livable communities throughout New York State is a topic which has gained steam over the last five years. A summit hosted by AARP New York on Friday looked at the divergent processes of government and community-run organizations in creating equity in the poorest communities in the state.
African American Health Equity Taskforce Member Pastor George Nicholas explained how positive change in underserved neighborhoods in Buffalo, and across the country, cannot happen with acknowledging and addressing negative social determinants.
"There's always this desire to create some kind of event," he said. "Something that would seemingly address these issues. But if we just do things episodically and not systemically, then we won't see the type of change that we're looking for."
Health, environment, economics, infrastructure and education are all major components in determining the overall health of a community, and in Buffalo's Black and Brown communities these components have been lacking for generations. Nicholas said the default position has been to blame the people suffering the most for their own predicament.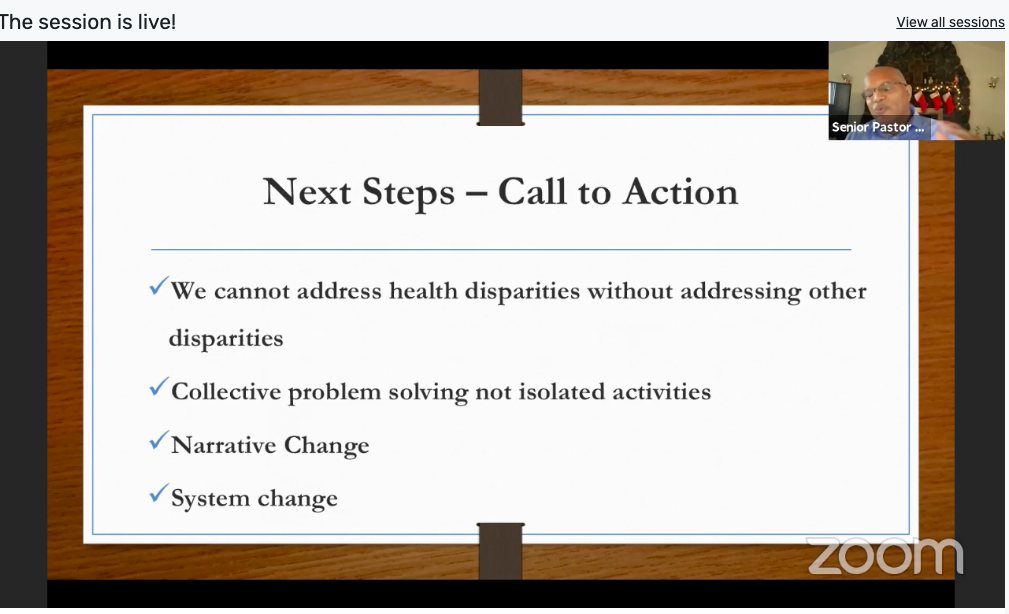 "For example," he said. "When people say you need to eat more fresh fruits and vegetables, well, if you don't have a quality grocery store that supply those kind of things within your community, if you don't have access to transportation to go outside of your community to do your grocery shopping, then you cannot respond or you cannot make the kind of changes within your own life."
Representing Buffalo along with Pastor Nicholas in the AARP Summit was Mayoral candidate and former Fruit Belt Land Trust Executive Director India Walton, who wondered why community-run organizations have to pick up the slack left by city government.
"I also don't want us to get caught up in the great work that community-based organizations are doing that we absolve our government from their responsibilities," she said. "We had Go Bike out striping bike lanes over the summer. That is not the responsibility of a non-profit, that is the responsibility of our municipal government. The funding and resources are there, the priorities are not."
Nicholas and Walton both believe there is an incredible amount of work being done right now to address issues of equity, but there remains even more work to do and to not lose the momentum gained this year.